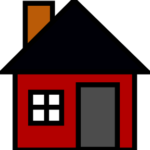 Dream Your Little Dream
Devoted to Delivering Your Dream!
Are you looking for RESULTS in buying or selling your Home? Do you want a different approach to your real estate transaction, one that is built on personal touches, win-win deals, and proven positive outcomes?
I combine the latest technologies, market research and marketing concepts into forming your transaction strategy, then apply strong negotiation skills to make that strategy work for you.  I listen to your needs and wants, then find solutions that will work.  My goal is not just to meet, but to exceed your expectations.
About Linda
I didn't start my employment career as a Realtor.  It was a journey – just as your journey will be in buying or selling your home.  I began my career as a paralegal.  In my early years working in the legal field, I prepared Real Estate Contracts for an attorney specializing in the area.  As a civil litigation paralegal para-professional, I have valuable tools to help my real estate clients with contract details and stress-free handling of time sensitive deadlines.
I made my wish to become a Realtor a reality in 2009 and with my 11 years of experience, I understand what it takes to help make your dreams come true.  I'm a native of Albuquerque and my family here goes back to early Albuquerque.  I know this city and will help you find your favorite part of it.
How I Can Help
Thank you for starting your real estate search here!  This website is full of information for you, whether you are looking to buy or sell.  After you have had the chance to review this information, contact me so I can tell you more about how my services will help you.  Let's make your real estate dream come true!